Jo our 1971 deluxe kombi is a classic beauty | Photography by James The Hutch Wedding and Events
Everyone loves Jo, our 1971 DELUXE KOMBI.

She brings so much joy and is always a favourite!
Jo's history Born in 1971, in Volkswagen's Melbourne factory, Jo spent her youth in the Blue Mountains living with a loving family. In 2010, she became the talk to the town when she moved to the northern beaches of Sydney to spearhead a new wave of wedding transport.
At first, she will entrance you with her beauty and innocent charm, but be warned, she is equipped with the latest thumping sound system and loves a good time ! Jo, loves nothing more than touring the streets of Sydney with her friends George and Evie. Together, they guarantee a show stopping entrance.
Despite her age, Jo is a timeless beauty. She loves being pampered and just quietly, has had a few procedures. In 2012 and then again in 2013, Jo was crowned best in class; taking out 1st place in her class at the Volkswagen Nationals. Her pretty blue & white exterior are original Volkswagen colours.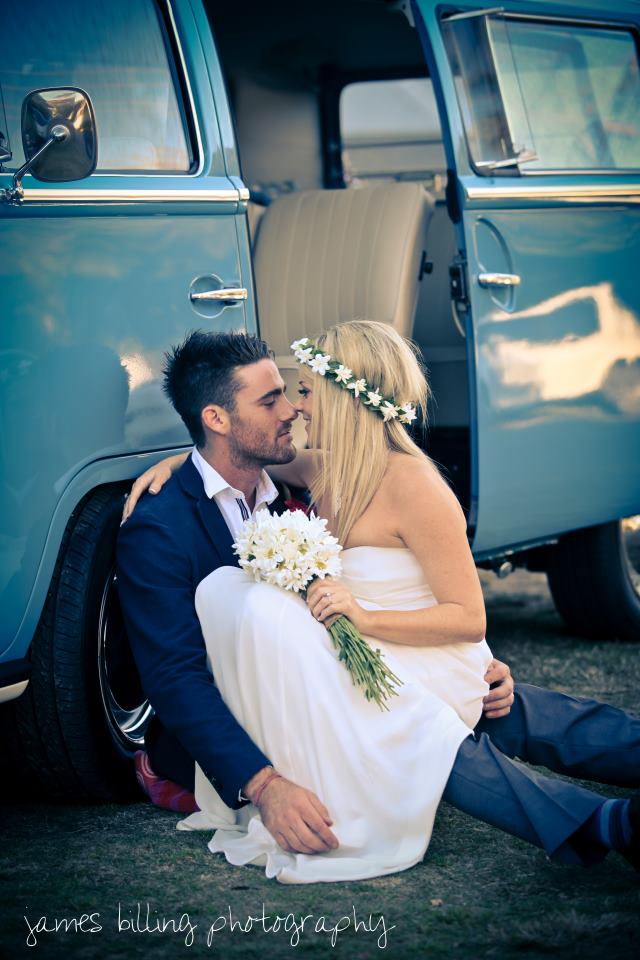 Timeless wedding photography by James Billing Photography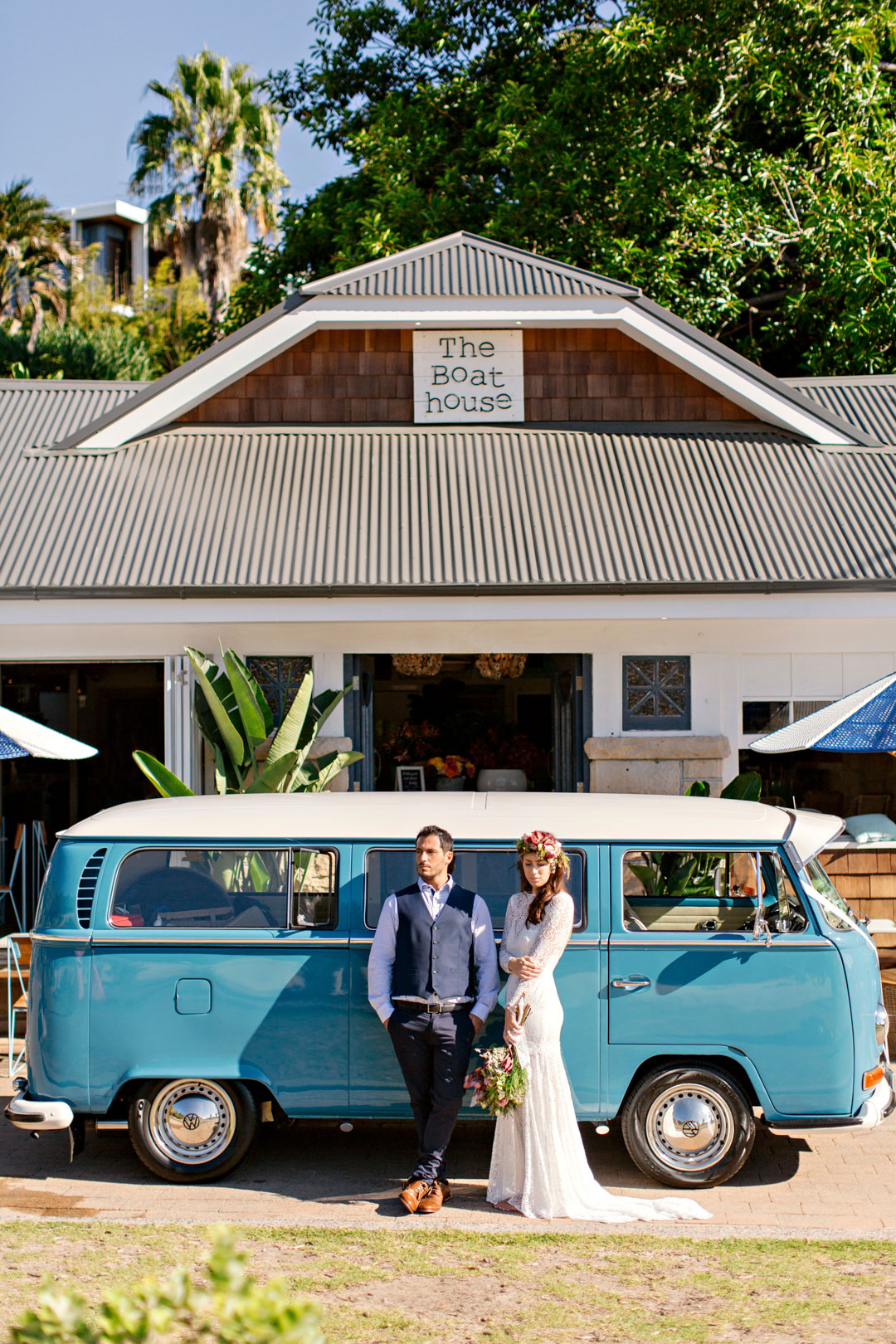 On location for a photography shoot with The Boathouse Shelley Beach & Linzie Russo Photography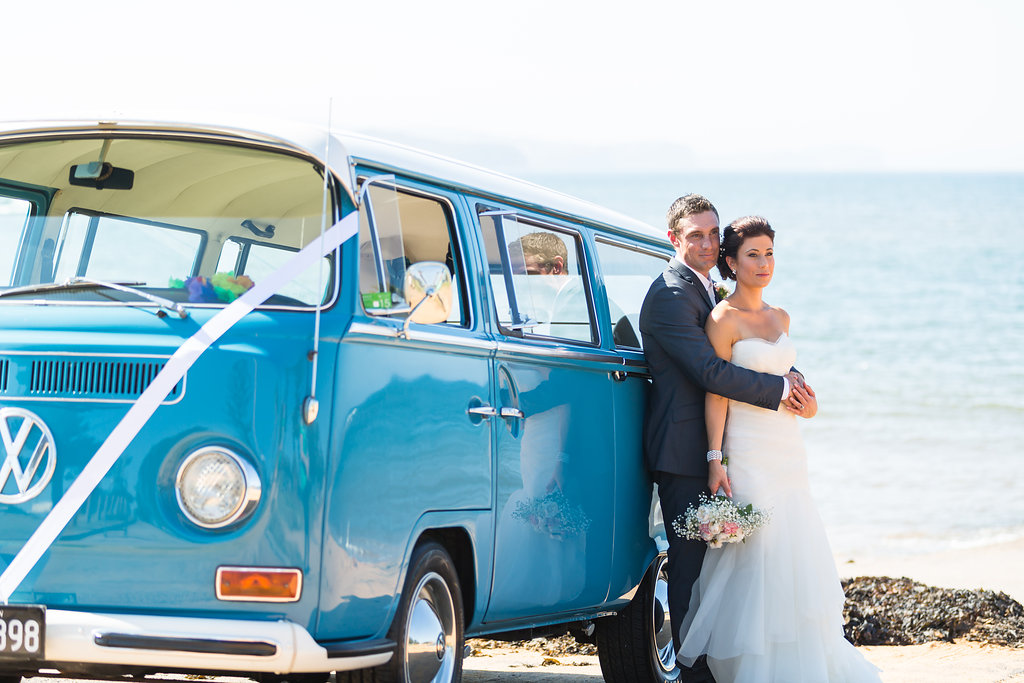 Jacki & Jared at Long Reef Golf Club | Capture by Karen Gilvear Photography
Jo has an impressive lookbook as she's very photogenic. She's appeared in many advertisements including this swimwear shoot. Other campaigns include 'Bride to Be', 'Cosmopolitan Bride', 'White' magazine, a Weight Watcher's commercial with Mahalia Barnes, an NRMA advertisement, a shoot with American LF Stores for their Coachella campaign and Glue Store.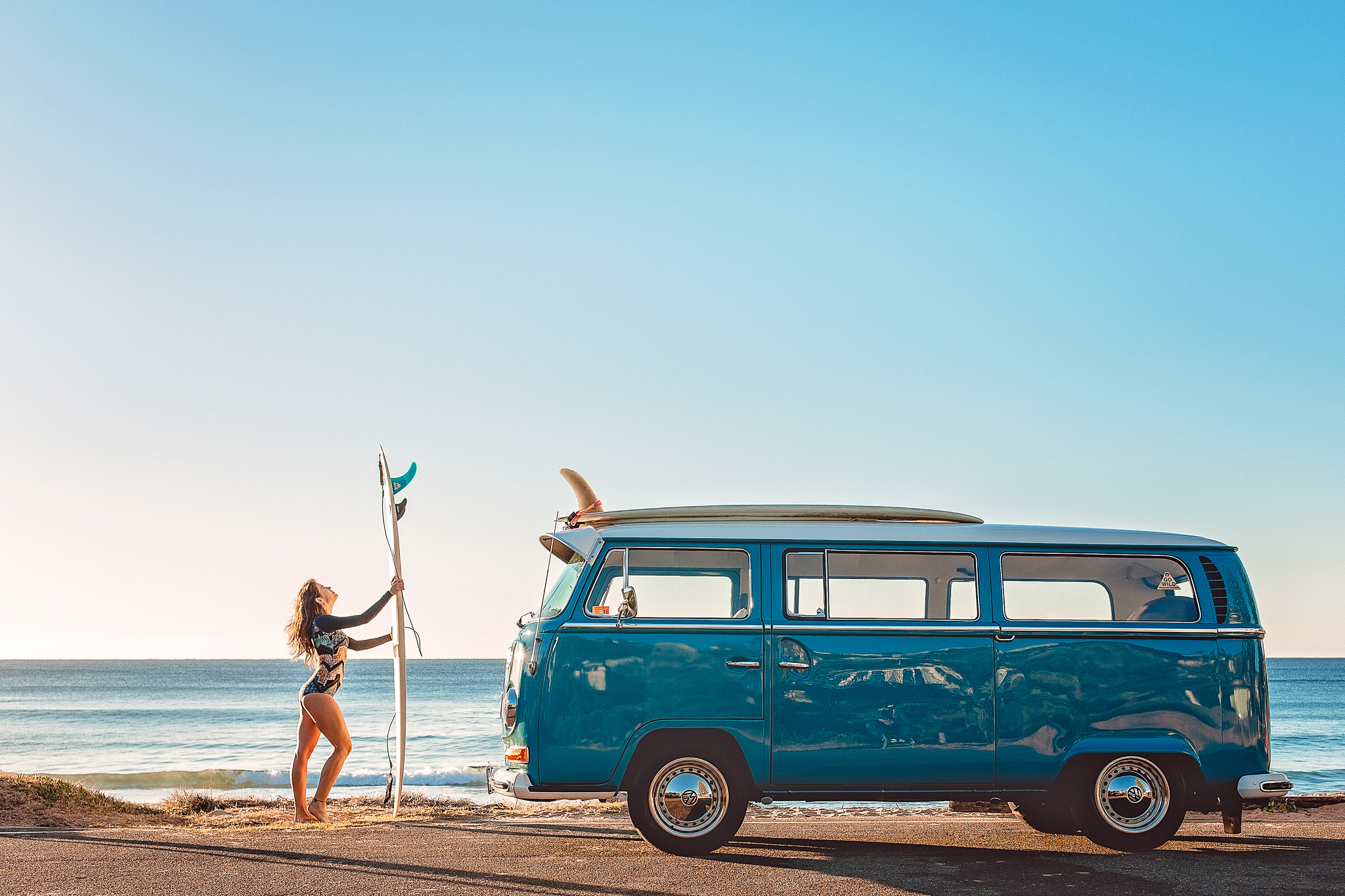 The surfers dream beach mobile | Capture by Mark Morgan Photography with O'Neill Australia