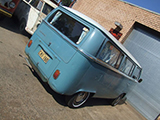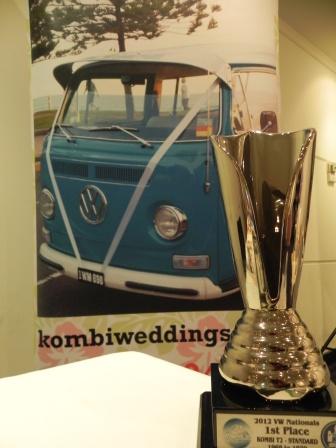 We received this lovely email from the original owner on 14 Feb 2013.
On behalf of myself, 'children' and grandchildren: Thank you for calling in and letting us know what had become of 'our' Kombi. It was a real family kombi for more than 49 years, got stuck in mud, survived floods, dirt roads and many more adventures. Good to know that it's been restored to its full glory and used for weddings. If only my husband knew, he would have been very proud and happy!! Your kombi website is going around in Australia, NY (USA) and Holland!
Wishing you much success in your venture. Kind regards and thank you!!

Kombi Weddings 1971 Low Light Deluxe Restoration

Assembled in Australia, the 'Low Light' Kombis can be identified by a rectangular set of lights below the headlights. Built between 1968 and 1971, they were the first of the Type II bay window range. As the split screen (Type I) range re-gained popularity, the Low Light Kombis were often cannibalised for parts for restoration. As a result, the Low Lights are a particularly rare find.
Our '71 Deluxe was a one owner vehicle, happily living in the Blue Mountains since new.

A new sun visor was in order, and the new bars and a body polish have smartened her up.

A 1776cc engine makes this a nice cruiser; along with adjustable beam up front and rear adjustable spring plates which all help with a smooth ride.

The interior was restored in keeping with its original style.
We were very proud to receive a First Place Trophy for our '71 Kombi at the VW Nationals in both 2012 and 2013.