This timeless and classic photo is by Alex Marks Photography
Looking for something special and truly unique? Meet George.
George oozes style and character and loves a grand entrance. He is our 1962 show-stopping, multi-award winning split screen kombi and he'd consider it an honour to transport you on your special day.
Your heart will skip a beat when you meet him. His classic lines and good looks will take your breath away. George has a rock'n'roll edge and is considered one of the best split screen kombis in Australia. He's a rare find. George is 100% original metal and a highly valued, quality built Australian kombi. His original Volkswagen colours: Sealing Wax Red & Chestnut Brown contrast beautifully with a white wedding dress.
George is a gentleman & oozes style. His classic lines & good looks will take your breath away
Photo by Creek Street Photography
At 56 years of age, George still turns heads. this is one of the campaign shots for Volkswagen Australia. He's won several awards including the coveted Volkswagen Nationals and was placed centre stage at the launch of a new VW showroom. His television appearances include a role in Coca-Cola's 'I Love Summer' campaign.
Emily & Grant with George at Palm Beach before heading to Moby's at Whale Beach for their reception
Photo by James Billing Photography
George on location | with Alex Marks Photography
Shelley & Derek at Palm Beach before heading up to Moby's Whale Beach for their reception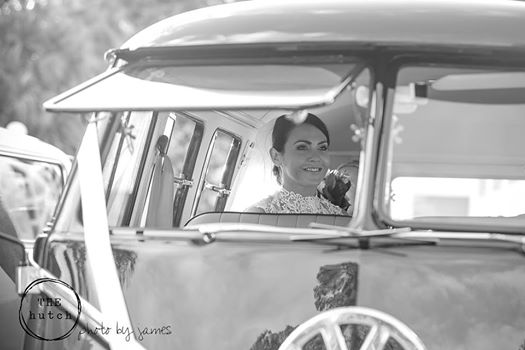 Melinda looking very calm & serene, moments before her ceremony
Photographed by James Billing for The Hutch Wedding & Events
George played a key role in Coca Cola's 'I Love Summer' Campaign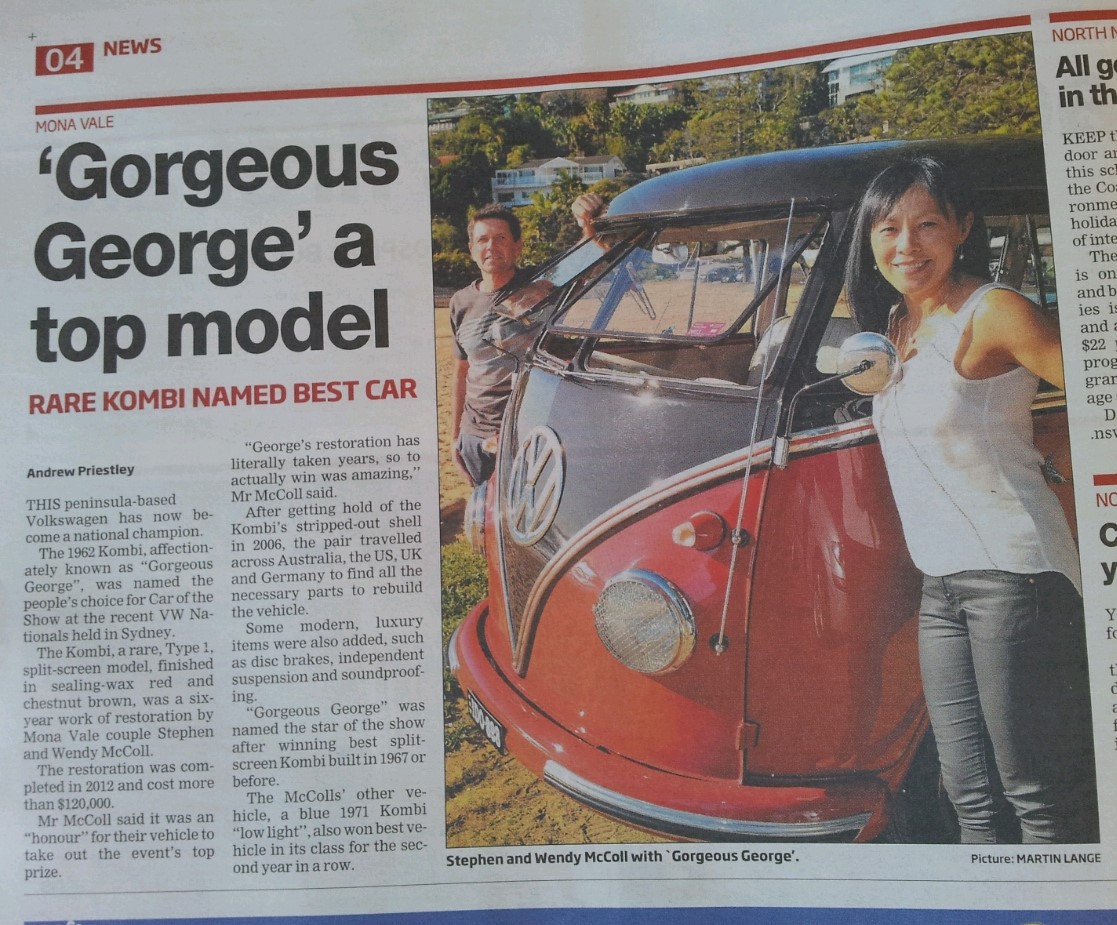 George made the news after winning several awards at the Volkswagen Nationals